Compare the pros and cons, style & durability.
There are a wide variety of material choices for residential fences. Your climate, the style of your home and the purpose of the fence will all play a role in selecting the best material. Whether you choose vinyl, aluminum, chain-link or another fencing material, you'll want to understand the basics of fence installation so you can ensure it is designed and built correctly. With quality materials and proper construction your new fence will last for many years to come.
Vinyl Fence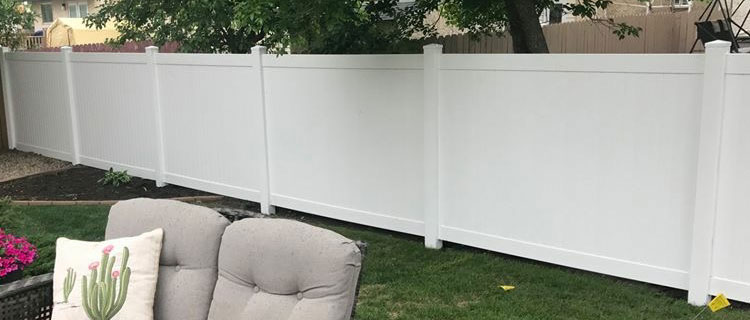 Pros

Reliable products known to last for 10+ years without fading.
Adaptable to many architectural styles.
Compare Vinyl Fence and Cedar Fence costs here.

Cons

Limited colour options.
Darker colours are more costly.
Wide gates need reinforcement to prevent sagging.
More expensive than wood fences upfront – unless you factor in initial staining of a wood fence.

Styles

All of the popular wood fence styles are available in Vinyl now.
Privacy, picket, pool, ranch, you name it.

Durability

Low grade vinyl is vulnerable to degradation from exposure to high UV light and extreme temperatures.
US manufactured, virgin vinyl fences will last for 30 years plus.
Aluminum Fence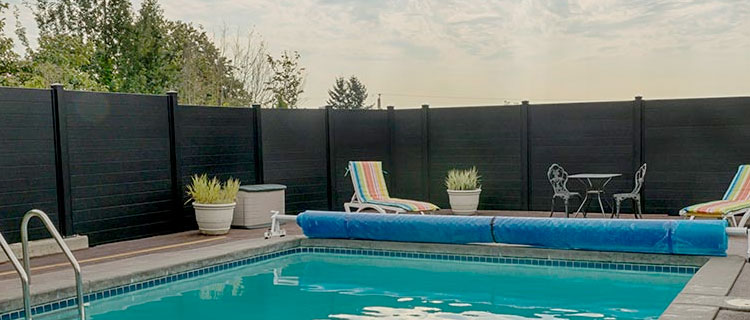 Pros

Strong.
Long lasting.
Visually diverse & widely available.
Doesn't rust.

Cons

Not as strong as iron.
More expensive than wood.

Styles

Modern architecture.
Ideal for straight lines.
Many variations of privacy, horizontal and picket styles are available.
Woodgrain look is now available.

Durability

Some aluminum fencing is more durable than steel, but not as stiff.
Good brands will last a lifetime.
Chain-link Fence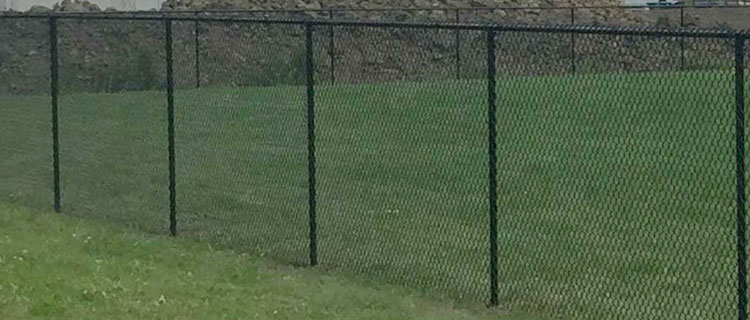 Pros

Strong.
Long lasting.
Great for sports courts

Cons

Not the most attractive looking fence type.
Mesh or slats must be added for privacy.

Styles

Galvanized or black colour is most popular, can be powdercoated to match any other colour.

Durability

A thicker galvanization makes for a stronger fence overall which is more resistant to rust and corrosion.
Will generally last for 30 years plus.
Simtek Fence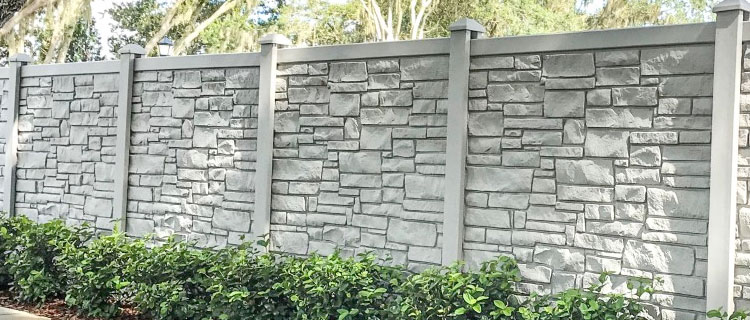 Pros

Extremely Resilient.
Graffiti can be cleaned off with strong chemicals.
Lifetime warranty.
Sound blocking qualities.
Maintenance free.

Cons

Very high priced, but excellent value for money.
Panels are not easily modified for variable terrain.

Styles

Wood look or stone look available.
Privacy styles only.

Durability

Will last a lifetime.
Can handle serious abuse.