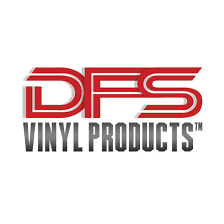 DFS VINYL PRODUCTS
We're More Than A Fence Company

Direct Fencing Supply was founded in 2012 and is located in Saskatoon SK. DFS is a Canadian owned company and Canada's trusted fence supplier. At DFS our mission is to build long term trustworthy relationships with our clients and supply them high quality products. We understand the unique challenges we all face in Canada with our climate and have designed our product with this in mind. DFS is committed to providing exceptional customer services and to pursuing new product ideas through innovation and advanced technology. Our products are sourced globally because we must supply you the best products available and at a fair price. We will not "cut corners" in the manufacturing of our products, Quality is Our Culture.
RESOURCES

FENCING HOW-TO VIDEOS
So, you're new to installing a fence? Check out these videos for step-by-step instructions. Make your new fence strong and dependable with the help of these videos.
Click here to View DFS Videos:
FENCE INSTALLATION BYLAWS
Every municipality and city has different bylaws on fence installation. We have included some links to those bylaws. If your city is not listed, please contact us and we will add it.
Click here to View Bylaws
FREQUENTLY ASKED QUESTIONS
We don't have all the answers to your questions. But, we listed answers to common questions about our products and services. We hope this helps you.
Click here to Read DFS FAQ:
VINYL FENCE WARRANTY
We stand behind what we sell. So, all Direct Fencing Supply products have the best warranties available. Enjoy your premium DFS Vinyl Products™ without worries.
Click here to View and Registar your Fence Warranty
ABOUT DIRECT FENCING SUPPLY
DFS Canada is a leading wholesale distributor of fence and hardware products. We are the supplier of choice for professional fence installers across Canada.
NATIONWIDE INDUSTRIES
We include high-quality hardware and accessories from Nationwide Industries. This is to enhance the look of your fence and improve its longevity.

NEED A QUOTE?
Time for a new fence? Try our new quotation web-based app. We'll put you in contact with a dealer in your area faster and better. Click the button below to get started.


DESIGN YOUR FENCE
Some DFS Fence Styles to Check Out: